"Live to Ride" Biker Vest in Leather with Eagle and Stars and Stripes Patch - Size X-Large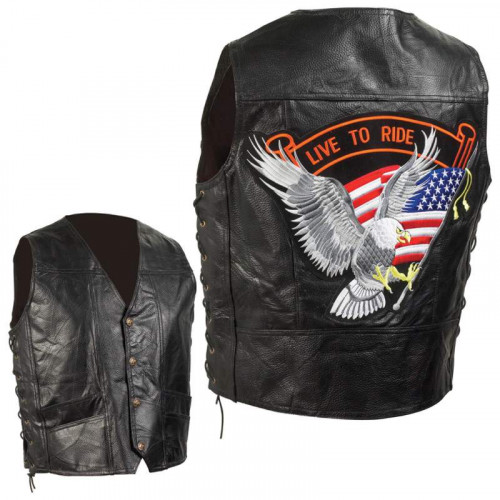 Diamond Plate Hand-Sewn Pebble Grain Genuine Leather Biker Vest - Size X-Large
Features antique finish buffalo snaps and laced sides. Patch on the vest is an eagle with the words LIVE TO RIDE. Live To Ride brand embroidered cloth patch is included and already sewn in place.
Details
Size
XL
Location
Warehouse
Texas