Maxam 13pc Game Processing Set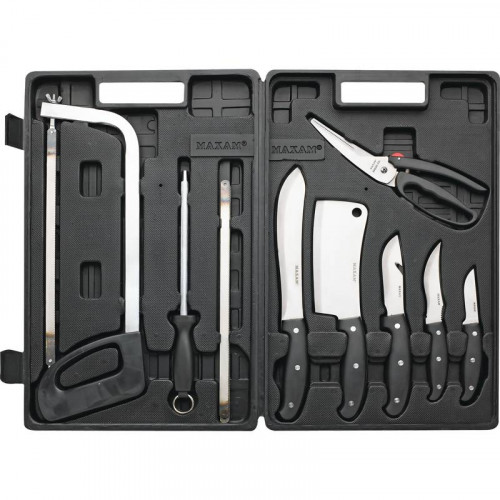 Maxam 13 PC Game Processing Set Features Leymar handles and full tang stainless steel blades. All packed in a 12" x 18-5/8" x 2-3/8" blow-molded case. Limited lifetime warranty. Gift boxed.

Set Contents:
10" Shears
Hacksaw with 4 Stainless Steel Saw Blades
Sharpening Steel
13-1/2" Cleaver
11-1/2" Butcher Knife
9-1/2" Skinning Knife with Gut Hook
8-1/4" Caping Knife
7" Paring Knife
Blow-Molded Case Measuring 12" x 18-5/8" x 2-3/8"