Maxam Stainless Steel Beer Mug, 20 Ounce with Pad Print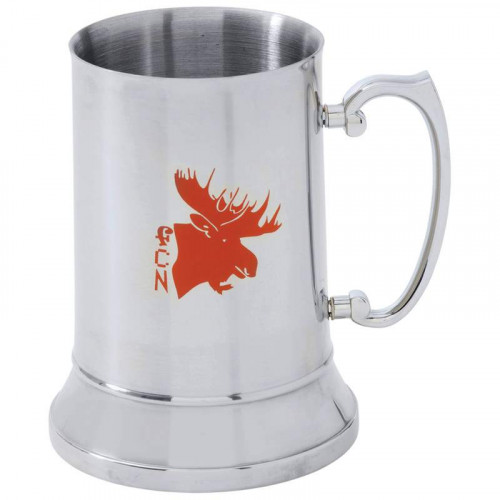 Maxam Stainless Steel Beer Mug, 20 Ounce
The finest way to enjoy a pint is in a hearty mug. Toast to good health, loyal friends or whatever your heart desires while your draught remains refreshingly cold in handsome stainless steel. Stands 5-5/8 inches tall, 4-1/4 inches in diameter.
THIRST-QUENCHING DURABILITY: The Maxam 20-ounce Stainless Steel beer stein is a rugged beer mug that keeps your favorite beverages cold.
ELEGANT DESIGN: The polished finish of this beer stein is smooth shining stainless steel.
REFRESHING ENERGIZING CONVENIENCE: Featuring a satin stainless-steel finish, laser welded handle, 20-ounce capacity beer mug/stein cup weighs in at mere .75 lbs.
INNOVATIVE LIFE-ENHANCING ACCESSORIES: Maxam is an ingenious household goods producing company that strives to make modern daily life easier and more economically enjoyable by creating elegantly useful tools that are designed to stand the test of time.
Print Details:
Type: Pad
Location: One Side
Size: 2" x 2"
Minimum Qty: 48
Details
Brand
Maxam
Volume (oz)
20
Location
Warehouse
Texas