Matte Black Finish Star Lighter in Black Tin Case - As is Item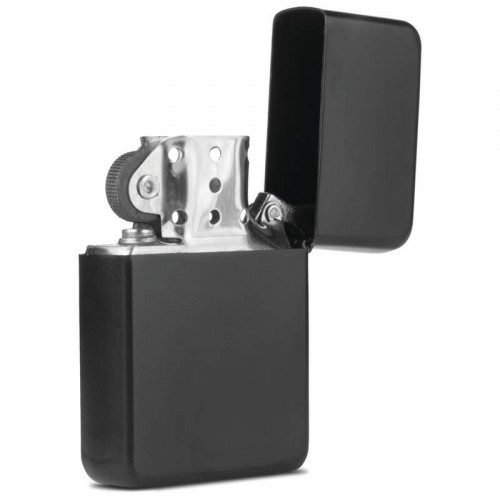 Star Lighter with Tin Case - As is. No Returns!
Star lighters showcase designs to play up your personality while providing you a sustained flame with every use. Gift boxed.
These lighters may arrive with imperfections in the matte finish such as scratches.
Features
Matte Black Finish Lighter

Black Tin Case

Lighter Measures 1-1/2" x 2-1/4" x 1/2"
Lighters and Tins may have scratches. Sold As Is. No Returns!
This cigar or cigarette pocket lighter can be fueled by any naphtha lighter fuel refill for traditional wick lighters. (not included). We recommend Zippo® lighter fluid for Star lighter refill.
Details
Brand
Star
Location
Warehouse
Texas